Quiet
24-hour
On-time
Non-stop
Affordable
No waiting
Accessible
High-speed
All-weather
Private use
Dependable
Sustainable
Easy to use
Carbon-free
Underground
Above ground
Solar powered
ADA compliant
Privately funded
More open space
Always a seat
Non-polluting
High-capacity
Autonomous
On-demand
Convenient
Ultra-light
Suburban
Attractive
Equitable
Sharable
Resilient
Efficient
Intercity
Lovable
Smooth
Secure
Urban
Rapid
Safe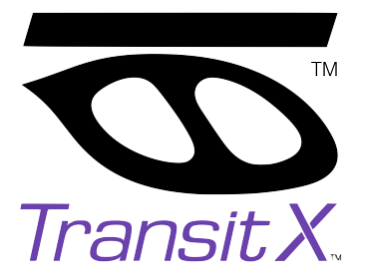 Happy mass transit™
Transit X is a personal mass transit system that is 2 to 10 times faster than buses, trains, and cars. Transit X provides a mobility solution that is convenient, dependable, affordable, and environmentally sustainable.
In cities around the world, current transportation is in sad shape: commutes are long and stressful, infrastructure is costly to build and maintain, vehicles pollute and emit green house gases, and millions of accidents and thousands of deaths occur every year.
Transit X solves these problems and provides non-stop, 24/7, no waiting, resilient, all-weather service that is quiet, attractive, safe, and seamlessly fits within cities, beside highways, and along rail corridors.
Ultra-light personal pods quietly glide above traffic under a thin rail. Each pod carries a single rider or up to a family of five, and destinations are entered via smart phone or kiosk. Riders get into a waiting pod at stops that are as convenient as bus stops. A pod accelerates up a ramp to merge onto the highline, traveling non-stop at 45 mph until reaching the exit ramp at the destination. Travel times are guaranteed.
Transit X helps make cities both greener and cleaner. Unsightly black asphalt can be supplanted by an elegant ribbon in the air that ties a city together. Transit X can help a city recover its most valuable resource — land. Once again, cities can have a vibrant and active street life.
Transit X is offered as a service to municipalities and campuses without public funding or capital budgets. Transit X is a privately owned and operated mass transit network that scales to service the world's largest cities.
Patent-pending innovations provide a safe and high-capacity system that provides something special: Happy mass transit
About Transit X
Transit X is developing a carbon-free, local and regional mass transit system to supplant buses, trains, cars, trucks, and planes. Transit X offers its mobility service to municipalities and developers. A fully-functional scale model will be ready in Q3 2016, and a pilot will be ready in 2018. Transit X is a privately held company founded in 2015 and headquartered in Boston, Massachusetts, USA. For more information, tweet @TransitXCorp or email hello@transitx.com